---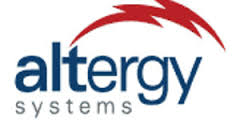 Company Type: Other
Description: Altergy has broken through traditional technology and cost barriers to deliver the most cost-effective and reliable backup power solutions available. Altergy's zero-emission proton exchange membrane (PEM) fuel cells deliver the quality on-demand power and ride-through capabilities required for telecommunications, broadband, data centers, traffic signaling, homeland security, and other essential 24/7 operations.

Products: Other
Other Product: Stationary fuel cell
Compatible with:

---
140 Blue Ravine Road
Folsom, CA 95630
United States
916-458-8590
info@altergy.com
www.altergy.com
---
# of US Employees:
100-500
Milestones:
Altergy is the first and only company to cost-effectively mass-produce industrial-strength fuel cells that produce no emissions. While the U.S. EPA increases the regulations on diesel engine emissions in an effort to address climate change, Altergy has revolutionized fuel cell design to offer back-up power solutions that virtually eliminate pollution.
---
Last updated:
October 12, 2016
---