---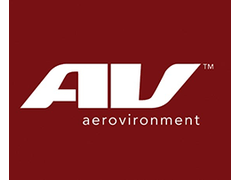 Company Type: Developer, Supplier, Testing
Description: AeroVironment supplies electronic loads from 5kW and 50V to 250kW and 900V for testing fuel cell stacks. AeroViroment is also a system integrator for fuel cell power plant from 100W to 1MW. We developed and flew the world's first two fuel cell-powered airplanes.

Products: Power Electronics
Compatible with:

---
Contact
Charles Botsford
botsford@avinc.com
---
181 W Huntington Dr
Monrovia, CA 91016
United States
626-357-9983
www.avinc.com
---
In Business Since:
1971
# of US Employees:
51-100
Milestones:
AeroVironment developed and flew the first liquid hydrogen-powered unmanned aerial vehicle in 2005. In 2006, we delivered a 125kW fuel cell/NiMH battery hybrid power pack to replace the diesel engine for a Caterpillar R-1300 Mineloader (DOE program).
---
Last updated:
January 26, 2017
---